MAESP Math Workshops with John SanGiovanni
Effective Math teaching Strategies for School leaders
Impacting teacher understanding through observation and coaching will impact student performance in the classroom.  Recovering from lost instruction and closing learning and skill gaps due to  COVID 19 instructional context is as critical for math as it is for reading.
This series of 4 workshops will help school leaders and teachers improve understanding for math instruction and support administrators as they observe and support their teachers. Each workshop will focus on a specific topic and will include a time for interactive discussion and questions.
These workshops will enhance your skills and will provide you with understandings that you will immediately apply to your daily tasks such as facilitating math discussions with your teachers, observing classrooms and writing goals for SLOs and School Improvement Plans.
Audience: Principals, Assistant Principals, Teachers
PSEL Standard 4: CURRICULUM, INSTRUCTION, AND ASSESSMENT
Effective educational leaders develop and support intellectually rigorous and coherent systems of curriculum, instruction, and assessment to promote each student's academic success and well-being.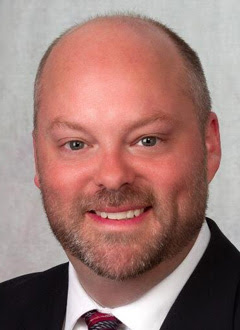 John SanGiovanni is an elementary mathematics supervisor in Howard County, Maryland, where he oversees mathematics curriculum, digital learning, assessment, and professional development. He is the coauthor of the bestselling Putting the Practices Into Action and the Mastering the Basic Math Facts series. John is an adjunct instructor and coordinator of the Elementary Mathematics Instructional Leader graduate program at McDaniel College, as well as a national consultant for curriculum and professional development. A frequent speaker at national conferences, John also currently serves on the Board of Directors for NCTM.
Paid participants will have access to recorded sessions of each workshop. 
Time of Each Session: 7:30 - 9:00 PM 
Sponsor - Session April 21st
APRIL 21, 2021: SESSION #1  SELECTING HIGH-QUALITY MATH TASKS
Student learning is directly related to the quality of the math task used for instruction. This session examines characteristics of high-quality math tasks in elementary grades and it shares strategies for modifying lower-quality math tasks. The session also provides administrators with strategies and discussion tools for walkthroughs, pre-observation, and post-observation conferences.
May 12, 2021: SESSION #2   PRODUCTIVE STRUGGLE
Struggle is more than a catchphrase or a poster hung in the classroom. Struggle is about intentional actions. This session unpacks six actions for productive struggle. The session helps administrators identify what these actions look like in practice and how they can help support those actions in their teachers.
MAY 19, 2021: SESSION #3  USING EVIDENCE OF STUDENT UNDERSTANDING
The value of data is obvious. But understanding our students' thinking and making decisions with that evidence – on a daily basis – looks much different than a monthly or quarterly data conversation. This session examines a process for soliciting and using evidence of student understanding. It looks closely at having the right task for gathering evidence, interpreting evidence, identifying next steps, and giving feedback. It prompts the leader to think about how the school uses evidence of student thinking.
MAY 26, 2021: SESSION #4  FIGURING OUT FLUENCY
Fluency goes beyond basic facts and algorithms. It is at the heart of doing mathematics and access to quality fluency instruction is matter of access and equity in teaching and learning mathematics. The session helps administrators identify what high-quality fluency instruction is and what it isn't. The session also features guidance for practicing and assessing all aspects of fluency.
Cost:  
$200.00 for MAESP Members for  4 sessions; $300.00 for Non-members for 4 sessions
Want to bring a team of 3 or more from your school? 
Special discount of $50.00 per person if registered as a team of 3 or more  and at least one participant is a MAESP member.
Registration Closes Tuesday, April 20th!
Due to the nature of these workshops and access to recorded sessions for paid registrants, refunds will not be given for cancellations.
Register Now
Tickets
$200.00 John SanGiovanni's 4 Math Workshops
$300.00 John SanGiovanni's 4 Math Workshops
$450.00 Team of 3 Registration ($150.00 each) - John San Giovanni , Math Workshop
$150.00 Additional Team Members - Contact MAESP